Day 1 :
Session Introduction
C4X Discovery Manchester
UK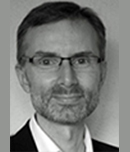 Biography:
Thorsten Nowak completed his PhD from the University of Cambridge (UK) in the areas of aldol methodology and natural product synthesis. In 1996, he joined AstraZeneca where he worked on all stages of drug discovery from target to candidate selection in medicinal chemistry as team leader and project manager. His keen interest in new technologies motivated a career move from big pharma to platform technology business in 2012 when he joined C4X Discovery. In his current role, he is responsible for all internal drug discovery projects at C4X Discovery as well as continued development of the technology in the context of application to drug discovery.
Abstract:
With the expertise of the team from C4X Discovery, this workshop will explore how conformational insights can impact rational design in drug discovery. A brief introduction into techniques available to experimentally determine molecular conformations will follow a discussion of their associated advantages and limitations. Subsequently, control factors of conformational behavior will be introduced and their utility exemplified with case studies that will explore the principles of conformational design. The workshop participant will gain an outline understanding of the control of conformational features and how such knowledge can be used to complement alternative design strategies and technologies.
Computer Aided Drug Design-CADD
Session Introduction
Takeda California, Inc.,
USA

Biography:
Simone Verene Bigi completed her BS from University of Notre Dame in South Bend, Indiana.
Abstract:
Since the early 1990's, the concept of structure-based drug design has been demonstrated on a wide array of protein targets, becoming an established and integral part of drug discovery and lead optimization. While now synonymous with this concept, computer-aided modeling is widely recognized as a seminal aspect of structurally enabled drug discovery programs. The ubiquitous exposure to structural information has spawned a scientific enlightenment around the details and nuances of protein structural information. Kinases are one of the most extensively studied protein families based on the vast number of structures currently available in the Protein Data Bank. Although they share similar architectures and substrates, it is still quite common to identify unique interactions within these proteins that can yield highly selective inhibitors. My talk will describe the use of computer-aided drug design in the context of optimizing novel inhibitors of the two kinases: MAP Kinase Kinase isoforms 3/6 (MKK3/6) and the Apoptosis Signal-Regulating Kinase 1 (ASK1). Each of these kinases is found within the MAPK pathway and contain unique residues and interactions in the active site. Using structure-based modeling, these differences were exploited to enhance inhibitor potency and selectivity. These efforts yielded highly efficient and selective tool compounds that were valuable in testing key pharmacological hypotheses in the areas of immunological and cardiovascular diseases.
Hyphenated Chromatographic Techniques In Drug Discovery
Session Introduction
Shiraz University of MedicalSciences
Iran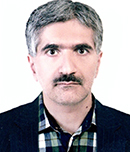 Biography:
Babak Daneshfard is a PhD candidate in Shiraz University of Medical Sciences (SUMS). He has published more than 10 papers in reputed journals and has been serving as a reviewer of CAM journals. He is also an expert in Mind-Body Medicine.
Abstract:
If light is to be emitted from substance(s) as through means of jumping down of an electron from a higher position to a lower energy level, as defined by modern physics mainstream phenomenalism, then the collocation of an arbitrarily chosen "central" atom with its adjacent atoms would most naturally provide a hypothetical matrix for observations and calculations to be carried out regarding how much the boundary-atom schemes can probably replace the already routine procedures in the workings of optical physics. True to the fact is that ordinary large-sized molecules (with from 100 to 1000 atoms) mostly having their origin in relatively stable biomolecular structures may –with some computational difficulties provide some sort of continuum for studying optical links through neighboring atoms vibrations without specific recourse, for example, to yet other atoms whose gradually increasing distance to the "central" atom brings in parameters of beyond-5-Å non-boundary conditions that are normally too complicated to be brought out by Eigen functions as Eigen values. There are of course, molar fractions of vibration quality atoms again to be constructurally role-playing in nearly exact determination of the amount of error arising from the actuality that biomolecular atomic regionalization gets out of the state of arbitrariness. In case this parameter were not to be detectable, adjustable (through adding on or deleting metal atoms on recipient sites on the said large molecules, or: alternatively, through being in possession of optic isomers) or even removable (say, by means of picking totally different biomolecules), the clamped string of atoms considered to be in the same region should have, consequently, not provided constraints to assist in building up even the differential equations themselves.
Innovations in Pharmacological Studies & Drug Development
Session Introduction
University of Calgary
Canada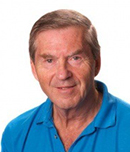 Biography:
Arvi Rauk has completed his PhD from Queen's University in Kingston, Ontario and Postdoctoral studies from Princeton University, Department of Chemistry. He
has published more than 200 papers in reputed journals and has been serving as an Editorial Board Member of repute.
Abstract:
The primary neurodestructive agent in Alzheimer's disease is an aggregated form of the amyloid beta peptide, Aβ(1-40)
and Aβ(1-42), probably acting in conjunction with redox active transition metals, copper and iron (in the form of heme).
The approach in our laboratory for the past ten years has been the in silico development and characterization of short peptide
strings which are designed to bind selectively to Aβ and prevent its oligomerization. The β-sheet-blocking peptides can interact
with Aβ to form a large variety of complexes. We present here the results of a case study by molecular dynamics simulations
aimed at determining the structures and relative binding affinities of one of our nano-MABs interacting with full length Aβ(1-
42).
Drug Discovery & Treatment Towards Infectious Diseases
Session Introduction
Roswell Park Cancer Institute
USA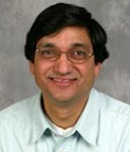 Biography:
Ravindra K Pandey has worked on investigating the utility of porhyrin-based compounds and nanoparticles (ORMOSIL, polyacrylamide, gold, rHDL, chitosan and polymers) as multifunctional agents for cancer-imaging and therapy. One of the photosensitizers (HPPH) synthesized in his laboratory is currently undergoing phase II human clinical trials for head and neck cancer, and other two candidates which show potential for tumor imaging by PET and near infrared (NIR) fluorescenceguided photodynamic therapy (including surgery) are at the advanced stages of preclinical studies. The current focus of his laboratory is also to explore the use of PDT in combination with other treatment modalities (e. g., surgery and chemotherapy).
Abstract:
We report herein, the synthesis and biological efficacy of near-infrared (NIR), bacteriochlorin analogs: 3-(1'-butyloxy)ethyl- 3-deacetyl-bacteriopurpurin-18-N-butylimide methyl ester and the corresponding carboxylic acid. In in vitro assays, compared to its methyl ester analog, the corresponding carboxylic acid derivative showed higher photosensitizing efficacy. However, due to drastically different pharmacokinetics in vivo, the desired PS (HPLC purity >99%) showed higher tumor uptake and long-term tumor cure than the corresponding carboxylic acid (HPLC purity > 96.5%) in BALB/c mice bearing colon 26 tumors. Isomerically pure R- and S- isomers of the desired analog (HPLC purity >99%) under similar treatment parameters showed identical efficacy in vitro and in vivo. In addition, the NIR photosensitizer (PS) showed limited skin phototoxicity, and provides an additional advantage over the clinically approved chemically complex hematoporphyrin derivative (Photofrin) as well as other porphyrin-based PDT agents, which makes it a promising dual-function agent for fluorescence-guided surgery with an option of phototherapy of cancer.
Mastering Medicinal Chemistry
Session Introduction
Arizona Cancer Center
USA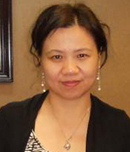 Biography:
Minying Cai is currently a research professor in the Department of Chemistry and Biochemistry at the University of Arizona. She has been working in the Chemistry & Biochemistry department for more than 16 years and has more than 100 publications in the area of novel drug discovery for obesity, diabetes, cancer and pain. She received the Ph.D. at the University of Arizona in Biochemistry and Molecular Biophysics in 2004. Before that, she had been working in Shanghai Institute of Materia Medica; Shanghai Research Center of Biotechnology in Chinese Academy of Sciences.
Abstract:
Melanoma is a lethal form skin cancer which causes more than 10,000 deaths in the United States annually. Skin pigmentation, which is regulated by the melanocortin 1 receptor (MC1R), is an effective protection against melanoma. However, the endogenous MC1R agonists and some of its analogues lack selectivity to MC1R and can have side effects through other melanocortin receptors. Here we report the development of potent and selective hMC1R agonists using state of computational chemistry combined with chimeric receptor studies. We successfully developed a potent selective hMC1R selective agonist with at least 100/300/15-fold selectivity towards hMC3R/hMC4R/hMC5R respectively. The binding affinity for the novel peptides is 25 nM. Key interactions between this peptide and hMC1R were identified through NMR studies and molecular docking studies. The bioavailability studies reveal that this novel peptide is an ideal peptide ligand for the melanoma prevention.
Vrije Universiteit Amsterdam
The Netherlands
Biography:
Eko Aditya Rifai is currently a PhD student in Computational Toxicology at Vrije Universiteit Amsterdam, after pursuing his Bachelor's and Master's degrees at Universitas Indonesia and University of Glasgow, respectively. His research interests are using computational methods to discover potential inhibitors of enzymes correlating in human diseases and to examine interactions of drug candidates with target and off-target proteins.
Abstract:
Autotaxin is an enzyme catalyzing the synthesis of lysophosphatidic acid, a lipid signaling molecule involved in several cellular responses such as cellular survival, proliferation, differentiation, and migration. Nevertheless, abnormal expression of autotaxin is correlated with numerous cancer and fibrosis, therefore autotaxin is considered as drug target over years. All of currently studied autotaxin inhibitors bind in the orthosteric site of autotaxin. However, developing allosteric inhibitors can be valuable based on pharmacological aspects, such as more target-specific and cause less side effects. In this work, dynamics of autotaxin in free form and in complex with six ligands are studied by using molecular dynamics approach in order to observe the effect of allosteric binding to orthosteric site. As a result, four of six ligands found to affect the positions of orthosteric site significantly.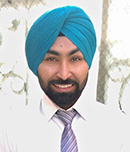 Biography:
Manjinder Singh is a Ph.D. research scholar in the Department of Pharmaceutical Sciences and Drug Research, Punjabi University, Patiala under the supervision of Dr. Om Silakari (Assistant Professor). He has completed his M. Pharmacy in the same department (2010–2012). His area of specialization is synthesis and biological evaluation of medicinal and organic compounds against Alzheimer's diseases. He has about 08 publications under his credit on Flavones, Acetylcholinesterase, P2X7, kinase inhibitors like Syk, ZAP-70. He is working as a Senior Research Fellow of ICMR, Delhi in Department of Pharmaceutical Sciences and Drug Research, Punjabi University, Patiala.
Abstract:
Development of Multi-Target Directed Ligands (MTDLs) has emerged as a promising approach for targeting complex pathophysiology of Alzheimer's disease (AD). Following this approach, a new series of 2-phenyl-1-benzopyran-4-one derivatives was designed, synthesized and biologically evaluated as inhibitors of acetylcholinesterases (AChEs), advanced glycation end products formation (AGEs) and also for their radical scavenging activity. The in vitro studies showed that the majority of synthesized derivatives inhibited acetylcholinesterase (AChE) with IC50 values in the nanomolar range. Among them, inhibitors 7h, 7k and 7a, strongly inhibited AChE, with IC50 value of 6.33, 7.56 and 11.0 nM, respectively, and were more potent than the reference compound donepezil. Moreover, the molecular docking study displayed that most potent compounds simultaneously bind to catalytic active site and peripheral anionic site of AChE. Besides, these compounds also exhibited greater ability to inhibit advanced glycation end products formation with additional radical scavenging property. Thus, 2-phenyl-1-benzopyran-4-one derivatives might be the promising lead compound as potential poly-functional anti-Alzheimer's agents.