5th International Conference on
Medicinal Chemistry & Computer Aided Drug Designing and Drug Delivery
Phoenix, USA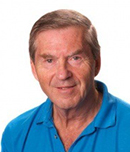 University of Calgary
Canada
Title: Inhibition of amyloid beta peptide oligomerization: Empirical and ab initio studies
Biography
Biography: Arvi Rauk
Abstract
The primary neurodestructive agent in Alzheimer's disease is an aggregated form of the amyloid beta peptide, Aβ(1-40)
and Aβ(1-42), probably acting in conjunction with redox active transition metals, copper and iron (in the form of heme).
The approach in our laboratory for the past ten years has been the in silico development and characterization of short peptide
strings which are designed to bind selectively to Aβ and prevent its oligomerization. The β-sheet-blocking peptides can interact
with Aβ to form a large variety of complexes. We present here the results of a case study by molecular dynamics simulations
aimed at determining the structures and relative binding affinities of one of our nano-MABs interacting with full length Aβ(1-
42).