Previous Speakers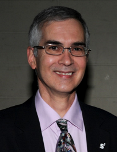 Gervais Bérubé
Université du Québec à Trois-Rivières Canada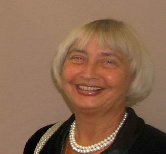 Nadezhda Shchepina
Institute of Perm State University Russia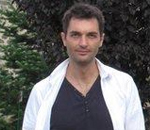 Victor Guallar
Barcelona Supercomputing Center Spain

Sergey Lednev
P.G. Demidov Yaroslavl State University Russia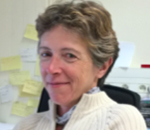 Catherine Guillou
Unversité de Paris-Saclay France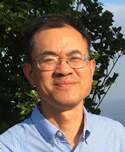 Yuegang Zuo
University of Massachusetts Dartmouth USA

Tove Tuntland
Novartis Institute of Biomedical Research USA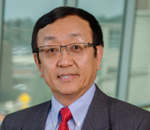 Rongshi Li
University of Nebraska Medical Center USA
Recommended Global Chemistry Conferences
Asia Pacific & Middle East
Medicinal Chemistry 2019
About Conference
Chemistry Conferences welcome chemical professionals, researchers, professors, scientific communities, delegates, students, business professionals and executives from all over the world to attend the "11th World Congress on Medicinal Chemistry and Drug Design" which is to be held during June 10-11, 2019 at Edinburgh, Scotland which includes prompt Keynote presentations, Oral talks, Poster presentations and Exhibitions.
Medicinal Chemistry 2019 which is the primordial chemistry conferences serves as a global platform to discuss and learn about Medicinal Chemistry, Pharmaceutical Sciences, Drug Design and Drug Development, CADD (Computer Aided Drug Design), Bioorganic and Medicinal Chemistry, Pharmacology and toxicology, Anticancer agents in Medicinal Chemistry, Analytical Chemistry, Pharmaceutical Industry, Organic Chemistry, Clinical Pharmacology, Evolution of Organic and Medicinal Chemistry in Pharma, Organic and Medicinal Chemistry Technologies for Drug Discovery, QSAR (Quantitative Structure-Activity Relationship) Fragment-Based Drug Design, Applications of Organic and Medicinal Chemistry in Drug Discovery, Market Dynamics, Conclusions and Future Trends, Medicinal Plants
In the light of this theme, the conference series aims to provide a forum for international researchers from various areas of chemistry, pharmacy, Medicinal Chemistry and Drug Design by providing a platform for critical analysis of new designing, and to share latest cutting-edge research findings and results about all aspects of Medicinal Chemistry. The current meeting of chemistry conferences will be a multinational gathering and present major areas such as Medicinal Chemistry, Pharmaceutical Sciences, Drug Design and Drug Development, Organic Chemistry and overall applications.
Target Audience:
Professors in Pharmaceutical sciences and Chemistry
Associate and Assistant Professors in Pharmaceutical sciences and Chemistry
Post-doctoral and Researchers in Pharmaceutical sciences and Chemistry
Heads of Pharmaceutical sciences and Chemistry Departments
Post Graduates and Graduates in Pharmaceutical sciences and Chemistry
Laboratory Chemists
Chemical Scientists working on Medicinal Chemistry
Experts in the development of Medicinal Chemistry
The field of Medicinal Chemistry and Chemistry involves wide range of sectors of markets growing respectively.
Conference Series organizes 1000+ Global events every year across the globe with support from 1000+ more scientific societies and Publishes 700 Open access journals which contains over 50000 eminent personalities, reputed scientists as editorial board members.
Market Analysis
Medicinal Chemistry for Drug Discovery Market: Overview
Over the last decade, industry's productivity has been declining with rising R&D costs and time taken to reach market. Medicinal chemistry is defined as a focused science that is developed to cover a wide range of fields related with identification, synthesis and drug development for therapeutic applications. This science has evolved from medical chemists focusing on drug target or pathway in mind and league of elaborative chemistry-driven processes to modern generation of high-throughput screening (HTS) libraries that are created by combinatorial chemistry based on few structural distinctions across large drug like scaffolds.
This change was needed because of high attrition rate in pre-clinical and incubation drug development studies because of earlier methods. While the primary task of medicinal chemists has not changed significantly over a period of time, the computational tools and chemicals and perspectives at their clearance or removal have advanced extensively.
The various tools of medicinal chemistry are in silico modeling, structure-based drug design (SBDD), comparative molecular field analysis (CoMFA) or 3D QSAR method. In particular the fragment-based drug design promisingly stands out because of substantial improvements in research and productivity. One of the primary challenges of drug discovery is to design a robust drug that is both safe and effective in a wide range of population. The various drug designing types are structure-based drug design, natural products-based drug design, fragment-based drug design, diversity oriented synthesis and chemogenomics.
Medicinal Chemistry for Drug Discovery Market: Trends
Due to modern technology an alternative approach to the large combichem libraries (10,000 plus molecules) is available, these are smaller focused arrays known as chemogenetic arrays that assists for confining of particular pharmacophore model for specific family to target but considering ADME and drug-like properties. The compound arrays must be synthetically feasible and to minimize the attrition rate in preclinical testing, must also consist of specific properties regarding adsorption, distribution, metabolism, elimination and toxicity (ADMET).
During this process the ADMET constraints established from information mining, in vitro and in vivo studies are often compiled into computational packages to enable chemists to predict the drug-likeliness of a compound.
The recent market trends observed with medicinal chemistry operations are outsourced by most of the pharmaceutical companies because this helps the companies to pace up the research process making it time and cost efficient. The outsourcing trend observed from the North American and European pharmaceutical companies to the companies of developing companies like India, China and Others from Asian continent.
Medicinal Chemistry for Drug Discovery Market: Opportunities and Competitive Dynamics
The mightiest challenge in this industry is to reduce the number of drugs that fail in pre-clinical stages, as this facilitates the manufacturer to enter the market with a high priced drug. But since the ADME profiling used in silico and cellular approaches have successfully reduced the attrition rate. According to industry experts currently structure-based drug design has high acceptance followed by fragment-based variation, natural products, while diversity oriented synthesis and chemogenomics have negligible market shares. The top five active therapeutic research areas are cancer, infections, neurological, gastrointestinal, endocrine and cardiovascular.
Drug discovery is expected to be largely practiced at small niche biopharmaceutical companies around the world in the U.K., U.S., Western Europe, Eastern Europe, China, India, Brazil, South Africa and Mexico as investments, time and risks are comparatively less in this operations model than the traditional. Overall the medicinal chemistry has improved all these years with all updated technologies and methodologies.
The importance of small and medium scaled companies will increase in this market as it will reduce the time and cost for a big pharmaceutical company. Hence, in drug discovery medicinal chemistry plays important role but still the accuracy and precision of the study needs to be improved to achieve minimum rejections in the preclinical studies.
The report offers a comprehensive evaluation of the market. It does so via in-depth qualitative insights, historical data, and verifiable projections about market size. The projections featured in the report have been derived using proven research methodologies and assumptions. By doing so, the research report serves as a repository of analysis and information for every facet of the market, including but not limited to: Regional markets, technology, types, and applications.
The study is a source of reliable data on:
Market segments and sub-segments
Market trends and dynamics
Supply and demand
Market size
Current trends/opportunities/challenges
Competitive landscape
Technological breakthroughs
Value chain and stakeholder analysis
The regional analysis covers:
North America (U.S. and Canada)
Latin America (Mexico, Brazil, Peru, Chile, and others)
Western Europe (Germany, U.K., France, Spain, Italy, Nordic countries, Belgium, Netherlands, Luxembourg)
Eastern Europe (Poland, Russia)
Asia Pacific (China, India, Japan, ASEAN, Australia and New Zealand)
Middle East and Africa (GCC, Southern Africa, North Africa)
The report has been compiled through extensive primary research (through interviews, surveys, and observations of seasoned analysts) and secondary research (which entails reputable paid sources, trade journals, and industry body databases). The report also features a complete qualitative and quantitative assessment by analysing data gathered from industry analysts and market participants across key points in the industry's value chain.
A separate analysis of prevailing trends in the parent market, macro- and micro-economic indicators, and regulations and mandates is included under the purview of the study. By doing so, the report projects the attractiveness of each major segment over the forecast period.
Highlights of the report:
A complete backdrop analysis, which includes an assessment of the parent market
Important changes in market dynamics
Market segmentation up to the second or third level
Historical, current, and projected size of the market from the standpoint of both value and volume
Reporting and evaluation of recent industry developments
Market shares and strategies of key players
Emerging niche segments and regional markets
An objective assessment of the trajectory of the market
Recommendations to companies for strengthening their foothold in the market
Note: Although care has been taken to maintain the highest levels of accuracy, recent market/vendor-specific changes may take time to reflect in the analysis.
Pharmaceutical market in Edinburgh City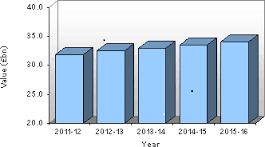 Past Conference Report
Medicinal Chemistry 2018
Conference Series LLC Ltd sincerely thanks all of our wonderful Speakers, Conference Attendees and Collaborators; Medicinal Chemistry 2019 Conference was our best ever!
10th World Congress on Medicinal Chemistry and Drug Design June 14-15, 2018 Barcelona, Spain hosted by Conference Series LLC Ltd was held during June 14-15, 2018 Barcelona, Spain at Holiday with the theme "Research on present and future techniques and development in Drug Design" which got splendid response. With the support and guidance of Organizing Committee Members and Editorial Board Members in the fields of Medicinal chemistry and materials science and astonishing presentations of all participants this prominent event became more impressive.
Conference Series LLC Ltd would like to convey a great appreciation to following eminent people, honourable guests and Keynote speakers.
Celerino Abad-Zapatero, University of Illinois at Chicago (UIC), USA
Franz-Josef Meyer-Almes, University of Applied Sciences Darmstadt, Germany
Barbara De Filippis, University "G. d'Annunzio", Italy
Letizia Giampietro, University "G. d'Annunzio", Italy
Vladimir Potemkin, South Ural State University, Russia
Maria Grishina, South Ural State University, Russia
C S Ramaa, Bharati Vidyapeeth's College of Pharmacy, India
Conference Series LLC Ltd extends its gratitude towards Poster Judge Franz-Josef Meyer-Almes, University of Applied Sciences Darmstadt, Germany. We also congratulate our Best Poster awardees for their outstanding performances in the field of Medicinal Chemistry and appreciate all the participants who had put their efforts in poster presentations and sincerely wish them success in future endeavours.
Medicinal Chemistry 2019 Organizing Committee would like to thank the Moderator of the conference, Miss. Edita Sarukhanyan, University of Würzburg , Germany who contributed a lot for the smooth functioning of this event.
Conference Series LLC Ltd also took privilege to felicitate the Keynote Speakers, Organizing Committee Members, Chairs and Co-chairs who supported this event.
With sustainable excitement for grand success of Medicinal Chemistry 2019, Conference Series LLC Ltd is glad to announce next annual meeting
11th World Congress on Medicinal Chemistry and Drug Design to be held during June 10-11, 2019 in Edinburgh, Scotland
We hope your favourable support will make next annual also one more grand success event.
Past Reports
Gallery
To Collaborate Scientific Professionals around the World
Conference Date June 10-11, 2019
For Sponsors & Exhibitors