Day 1 :
Keynote Forum
the University of Miami, USA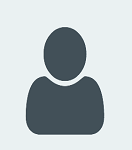 Biography:
As a Senior Consultant and Vice-President at confinis, Mr. Viky Verna currently assists medical device and pharmaceutical companies with regulatory affairs challenges. His qualifications are firstly supported by his education; specifically, a BS and a MS in Biomedical Engineering from the University of Miami, a MS in Pharmacy and a Drug Regulatory Affairs Certificate from the University of Florida, and a Global Regulatory Affairs Certification (RAC) from Regulatory Affairs Professional Society (RAPS). Mr. Verna's experience with Combination Products started at the US Food and Drug Administration (FDA) as in investigator. Later, at the Center for Devices and Radiological Health (CDRH) of the FDA, Mr. Verna held several positions including (Acting) Branch Chief of the Respiratory, ENT, General Hospital, and Ophthalmic (REGO) devices branch which handles the compliance activities of combination products among others, including drug delivery systems
Abstract:
This presentation will introduce the global concept of "combination Product" and it's understanding per different regions' regulatory perspectives. It also covers the latest status of the evolving combination product regulatory landscape of relevant regions. Challenges resulting from global regulatory divergence are highlighted as well as risk mitigation strategies.
edicinal Chemistry and Drug Delivery, Computer Aided Drug Designing, Neuro Degenerative Disease, Antibiotics